Choosing the Right Electrical Contractor in Edmonton, A Complete Guide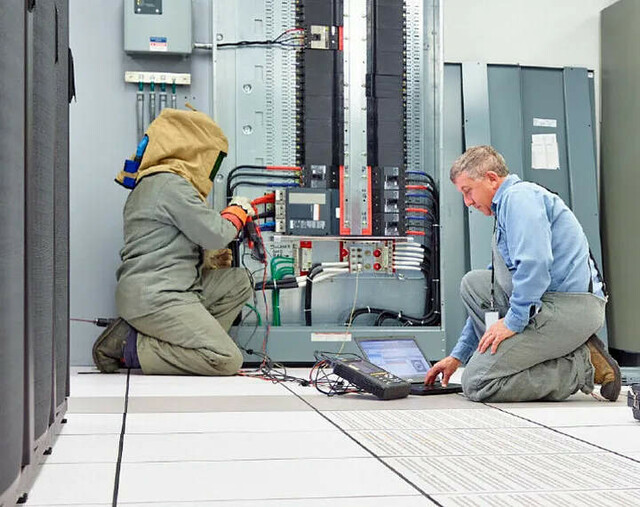 Selecting the right electrical contractor in Edmonton is a crucial decision for any homeowner or business owner. Electrical work is not something to be taken lightly, as it directly impacts the safety, efficiency, and functionality of your property. Whether you require electrical installations, repairs, or maintenance, finding a reliable and skilled electrical contractor is essential. In this comprehensive guide, we will walk you through the essential factors to consider when choosing an electrical contractor in Edmonton, ensuring that you make a well-informed decision that best suits your needs.
Assess Your Requirements
The first step in selecting the right electrical contractor is to determine your specific requirements. Are you looking for residential electrical services, commercial services, or industrial electrical solutions? Identify the scope and nature of the electrical work you need to be done. This clarity will help you find a contractor with expertise in handling the type of project you have.
Verify Licensing and Insurance
Before hiring an electrical contractor edmonton, always check their licensing and insurance credentials. A reputable contractor will have all the necessary licenses and certifications, demonstrating their competence and compliance with local regulations. Additionally, adequate insurance coverage protects you from any liability in case of accidents or damages during the project.
Experience and Expertise
Experience is a key indicator of a contractor's ability to deliver quality work. Look for established electrical contractors with a proven track record in the industry. Experienced contractors possess the necessary skills and knowledge to handle various electrical challenges efficiently. Specialized expertise in areas like electrical installations, electrical repairs, or energy-efficient solutions can be an added advantage.
Check References and Reviews
Before making a decision, ask the electrical contractor for references from past clients. Reach out to these references to get firsthand feedback about their experiences with the contractor. Additionally, check online reviews and testimonials to gain insights into the contractor's reputation and customer satisfaction level.
Safety Measures and Compliance
Electrical work involves inherent risks, so safety should be a top priority for any reputable electrical contractor. Inquire about the safety measures they implement on their projects and their commitment to complying with safety standards and codes. A contractor with a strong focus on safety demonstrates their dedication to protecting both their workers and clients.
Transparent Pricing and Quotations
Obtain detailed quotations from multiple electrical contractors, outlining the scope of work and associated costs. Look for transparency in their pricing and ensure there are no hidden charges. While it can be tempting to choose the lowest bid, remember that quality work often comes at a reasonable cost. Strike a balance between cost and quality to get the best value for your money.
Warranty and Guarantees
A reliable electrical contractor stands behind their work with warranties and guarantees. Inquire about the warranties offered on their products and services. This warranty provides peace of mind, knowing that you can get support if any issues arise after the completion of the project.
Communication and Customer Service
Effective communication is essential for a successful electrical project. Choose a contractor who listens to your requirements, communicates clearly, and keeps you informed about the progress of the work. Good customer service ensures a smooth and pleasant experience throughout the project.
Selecting the right electrical contractor in Edmonton is a decision that requires careful consideration. By assessing your needs, verifying credentials, and checking references, you can identify a contractor with the experience, expertise, and reliability to handle your electrical project. Remember to prioritize safety, transparent pricing, and excellent communication throughout the process. With these considerations in mind, you can confidently hire an electrical contractor that will deliver exceptional results, ensuring the safety and efficiency of your property's electrical systems.