Find a Career at Action Electrical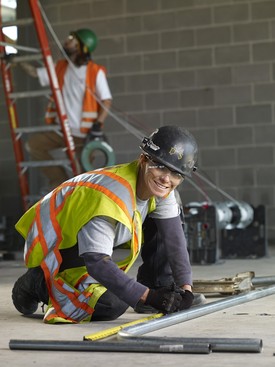 We at Action Electrical have a vested interest in the success and well being of our employees.
Don't take our word for it - ask one of our 100 staff members and see what they have to say. Action Electrical takes great pride in the fact that many staff members have been with the company their entire career. 
Action Electrical rewards professional, skilled, and dedicated employees. Some of the benefits of working for Action include:
A work environment where safety is a top priority. 
Action is COR Certified and works closely with WCB on injury and accident prevention.
Job security.
Our unique business model has enabled staff to remain employed even during times of economic uncertainty.
Competitive Wages.
Industry Leading Benefit Program.
Opportunities for development and specialized training.
Inviting and family orientated work atmosphere.
Corporate Events including golf tournament, family picnic and BBQ's.