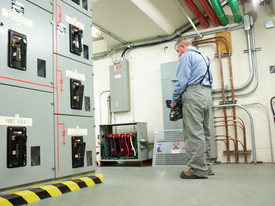 For over 42 years Action Electrical has employed a precise approach to ensure all jobs run perfectly. Action takes the time and energy to methodologically test electrical systems before deeming a project complete.
All project testing is customized to the specifics of a project. 
Electrical testing is just one part of our Projects Division. You can learn more about our services:
Or contact us today to learn more about electrical testing.