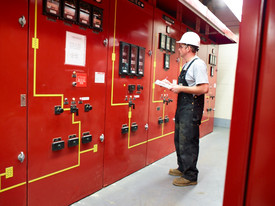 Action Electrical is truly a full-service company and will provide superior service to a client from beginning to end. This includes maintenance after the initial project is set-up. Action documents each project comprehensively to ensure effective information is kept on record for when an electrical system needs maintenance or repairs. 
The benefits of maintaining your system
Reduced power outages and business interruptions
Maximized energy savings
Reduced risk of danger to employees and building
Simplified electrical asset management
Book maintenance with us today or learn about our TEGG approach.