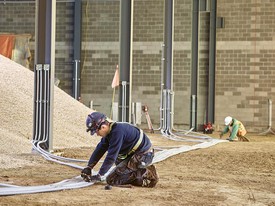 Action offers design and build services that are customized to a client's specific needs, industry, goals and project specifications.
The benefits of design build
Customized build project tailored to client needs and budget
The ability to pick and choose options and elements right for your project
Cost budgeting
No unexpected change orders
Superior customer service from beginning to end
Design build layouts
We can layout your entire project, plot your drawings and assist you with design build strategy to ensure your project will be exactly what you want.
Design build engineered layouts
Action offers comprehensive design build engineered layouts that address power system design, lighting, and utility design and power distribution.