Contractor of the Year Award 2016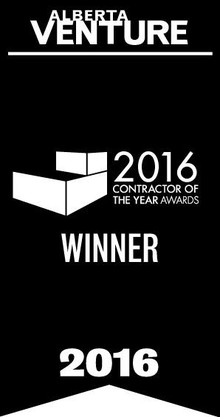 After decades of hard work and perseverance in the electrical field, we couldn't be prouder to receive Alberta Venture's Trade Contractor of the Year Award.
The journey to this award wasn't easy or quick. The success we see today is not a result of one brilliant idea manifesting overnight. It's rooted in family values the company started out with in 1973, when CEO Don Bunting first started it.
We actively set ourselves apart from other contracting companies by maintaining family values. Our company focuses on teaching, mentorship and hiring from within. Most employees working in management have stayed with the company for the long haul, despite the waxing and waning nature of the Alberta economy.
"Our goal is to diversify to a point that we can serve various parts of the market, and at the same time give our staff a broader education," - Don Bunting, CEO
With decades of experience in the industry, Don has watched businesses with good reputations fall apart due to a few bad choices or actions. That's why it's important for him to maintain integrity at the company, and instil strong values in his staff.
Family values continue to remain strong, as founder Don continues to work with son Blake, now the general manager.